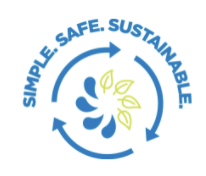 12oz Kids Grip-N-Gulp Sustain Water Bottle
(0 customer ratings)
This spill-proof sippy cup is made to withstand every adventure. A rubberized lid and smooth mouthpiece ensure comfortable and safe sipping, and…Read more
Description
This spill-proof sippy cup is made to withstand every adventure. A rubberized lid and smooth mouthpiece ensure comfortable and safe sipping, and bottle comes with a protective cover. Tested by toddlers, beloved by parents.
Did you know all wide mouth lids are interchangeable? That's right, the Nalgene bottle grows with you, allowing you to switch a Grip-n-Gulp lid for an OTF lock-top or Wide Mouth loop top whenever your child is ready.
Features
BPA/BPS Free

So you can drink water that's safe and tastes great.

Built to Last

Our durable goods are made to last a lifetime.

Dishwasher Safe

Safe to put in the dishwasher and easy to clean.

Leak-Proof Guarantee

Continuous, straight shouldered semi-buttress threads keep the bottle sealed tight.

Made In the USA

Local goods mean local jobs and fewer emissions.

Recycled Material

Made from recycled materials so you can look good and feel good.
| | |
| --- | --- |
| Bottle Volume | |
| Lid Type | |
| Material | |
| Cap Material | |
| Diameter | 2.75 inches (70mm) |
| Cap Diameter | |
| Weight | 3.375 oz (95.75g) |
| Height | 7.25 in (cm) |
| Country of Origin | |
This product doesn't have any reviews yet
Maybe yours will be the first.