Low Inventory & Order Delays
Due to global supply and labor shortages, Nalgene is experiencing low inventory and low stock, and delays on many products. If you are interested in purchasing an out-of-stock product, we encourage you to sign up for the "Stock Alerts" and you will receive an email when your item is back. We appreciate your patience and customer loyalty. For additional questions or concerns, please reach out to our Customer Support.
What is your shipping policy?
Free Standard UPS Ground Shipping on all orders over $30. Contiguous U.S. only. Excludes Custom Bottles.
*NOTE: Nalgene ships via USPS to PO boxes and therefore cannot provide tracking information for those orders. Due to ongoing delays with USPS, please allow up to 30 days to receive your order.
How do I clean my Nalgene bottle?
All of our bottles are dishwasher safe. We recommend placing them on the top rack and away from any heating element. You can also wash it by hand. Fill your bottle about 2/3 full with very warm water and a few drops of bleach. Put the cap on, shake well, then let it sit for an hour. You can use a bottle scrubber to scrub out the cap and bottle. Rinse well. Looking for an in depth way to clean your bottle? Check out our latest blog post. 
Can I freeze my Nalgene bottle?
Yes, you can. However, only fill your bottle about 2/3 full to allow for expansion (and prevent cracking).
Is my Nalgene bottle recyclable?
Many municipalities now accept #7 for recycling. If you are unsure about your area, you can check here.
What is Tritan plastic?
We use Tritan for the majority of our bottles. You can find more information about Tritan here.
What is your warranty policy?
We have a lifetime warranty on all Nalgene bottles. Please submit your request here.
What is your return policy?
For safety and health reasons, Nalgene does not accept returns. If your product is defective, please submit a replacement request through our Warranty/Replacement Form. If you have received the wrong item or your item was not to your expectations, please email [email protected].
Are you bottles BPA Free?
Yes, all of our bottles are free of BPA, BPS, BPF and phthalates. You can find more information here.
What forms of payment does Nalgene accept?
Nalgene.com accepts Mastercard, Visa, AMEX and PayPayl. Discover cards not accepted.
How do I get technical support?
How should I store my Nalgene bottle?
Prolonging the life of your Nalgene bottle starts with proper storage. Once you've cleaned your bottle — whether by hand or in the top rack of your dishwasher — let it air-dry fully. Completely remove the cap while drying to enhance air circulation and prevent bacterial growth and odors. Once dry, store your bottle with the cap off in a cool, dry place, ensuring it's ready for your next outing.
How can I prevent the print on my Nalgene bottle from wearing off?
To keep the print on your Nalgene bottle vibrant, it's important to avoid contact with certain chemicals — such as those found in sunscreens — that can cause the print to fade. Always wash your hands after applying sunscreen and before handling your bottle. Be sure to keep your bottle away from abrasive materials like sand, as they can scratch and wear away the print.
Just as you'd reach for a hat or cover-up to protect yourself from the sun's intensity, consider using a protective sleeve for your Nalgene bottle. A sleeve will shield your bottle from the elements and harsh substances, helping to maintain the print's vibrancy and ensuring your bottle stands as a colorful reminder of all your sunny adventures. Check out our line of sleeves to help keep your bottle in top shape.
Trending products
New!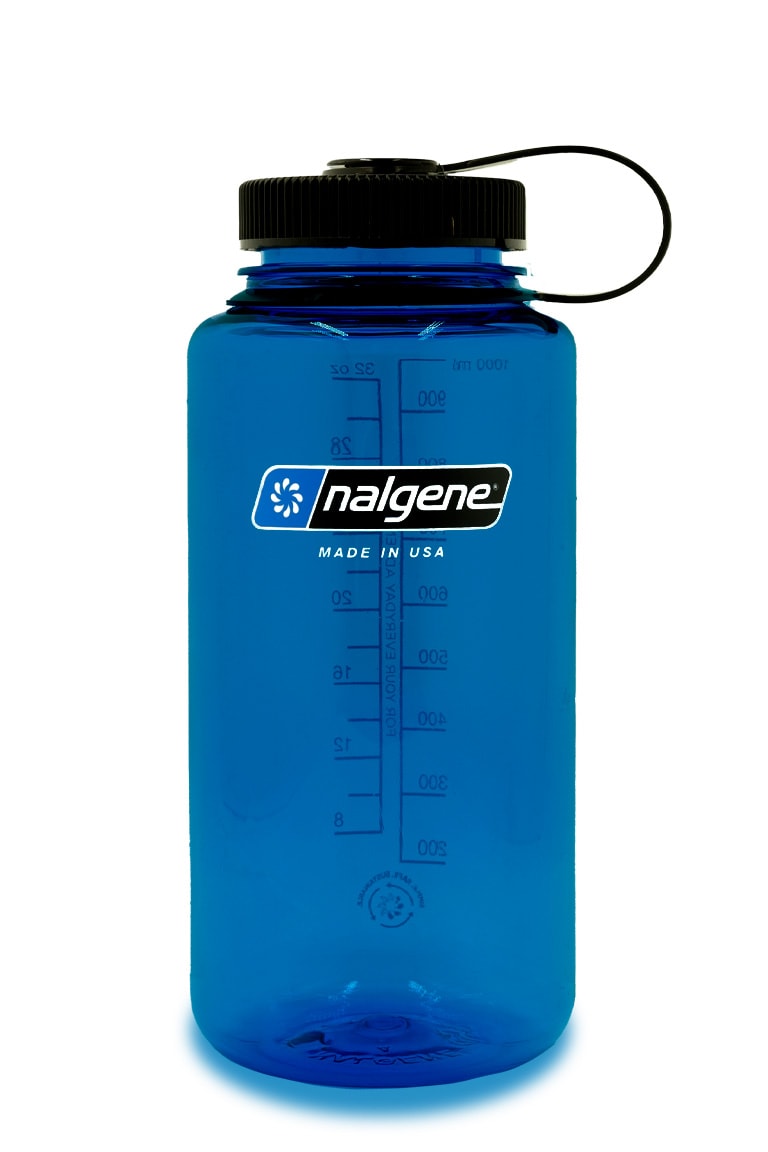 $

16.99

$

16.99

$

16.99

$

16.99

$

16.99

$

16.99

$

16.99

$

16.99

$

16.99

$

16.99

$

16.99

$

16.99

$

16.99

$

16.99

$

16.99

$

16.99

$

16.99

$

16.99

$

16.99

$

16.99

$

16.99

$

16.99

$

16.99

$

16.99

$

16.99

$

16.99

$

16.99

$

16.99

$

16.99

$

16.99

$

16.99

$

16.99

$

16.99

$

16.99
32oz Wide Mouth Sustain Water Bottle
$

4.41

$

4.41

$

4.41

$

4.41

$

4.41

$

4.41

$

4.41

$

4.41

$

4.41

$

4.41

$

4.41

$

4.41

$

4.41

$

4.41
Wide Mouth Cap