Perfect for Small Hands
Our 12oz On-The-Fly bottle makes it easy to grab and go. The Lock Top prevents spills and offers a convenient way to carry the bottle or attach it to a backpack.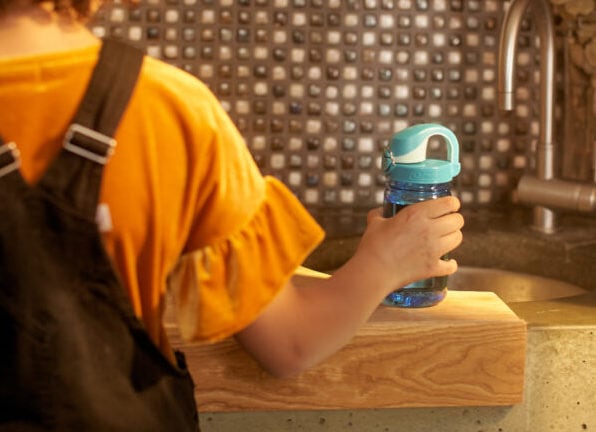 BPA/BPS Free
All our products are free of Bisphenol-A (BPA) and Bisphenol-S (BPS), meaning they're guaranteed to be safe for the whole family. Drink with confidence.