Made with 50% Recycled Content
Nalgene's brand new line of sustainable bottles are made with 50% recycled content. Lessen your impact on the environment with a Nalgene Sustain bottle.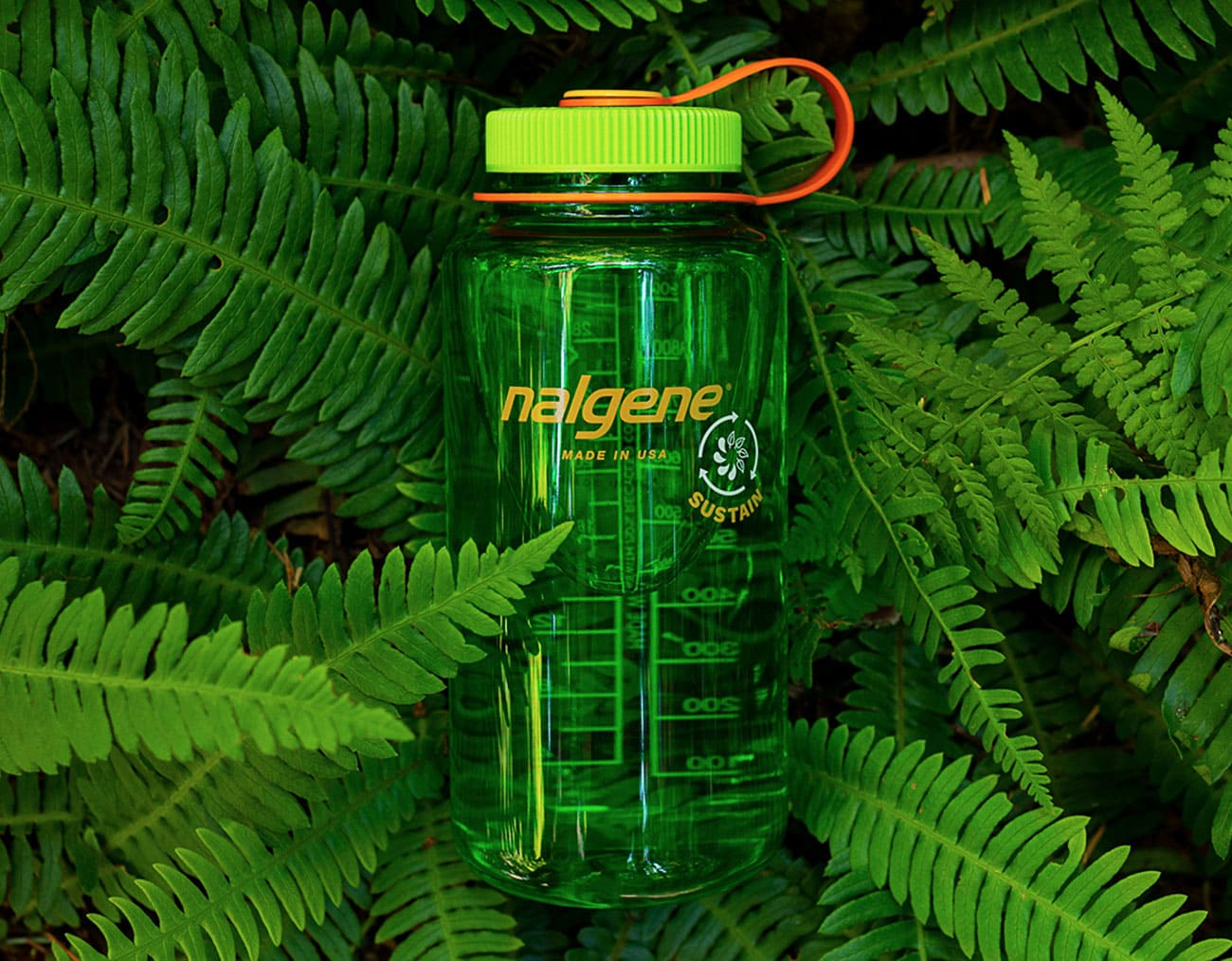 The future of recycling is in your hands.
Each Sustain bottle is created from resin powered by next-generation recycling technology that transforms plastic destined for landfills into high performance, BPA/BPS and phthalate-free bottles.