Description
Celebrate 70 years of Nalgene with the original mountain lion logo. This sticker is dishwasher safe, UV coated, and perfect for decorating your Nalgene. Made in the USA – just like us.
Features
Dishwasher Safe

Safe to put in the dishwasher and easy to clean.
You Might Also Like:
Sale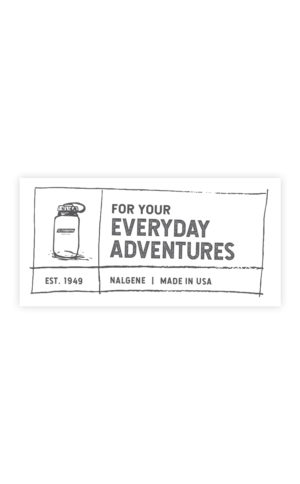 Nalgene Est 1949 Sticker
Sale
The Original Sticker
Limited Edition
Desert Narrow Mouth Atomic Child Sticker
This product doesn't have any reviews yet
Maybe yours will be the first.